Astrolabes in Shadows
Discover the features offered by Shadows for drawing planispheric astrolabes, universal astrolabes and mariner's astrolabes. The drawings made with Shadows are of great technical and graphical accuracy. Each element can be printed separately in high resolution to realize all the components in solid material and assemble them to produce a complete astrolabe.
Click on the thumbnails below to display the large image underneath.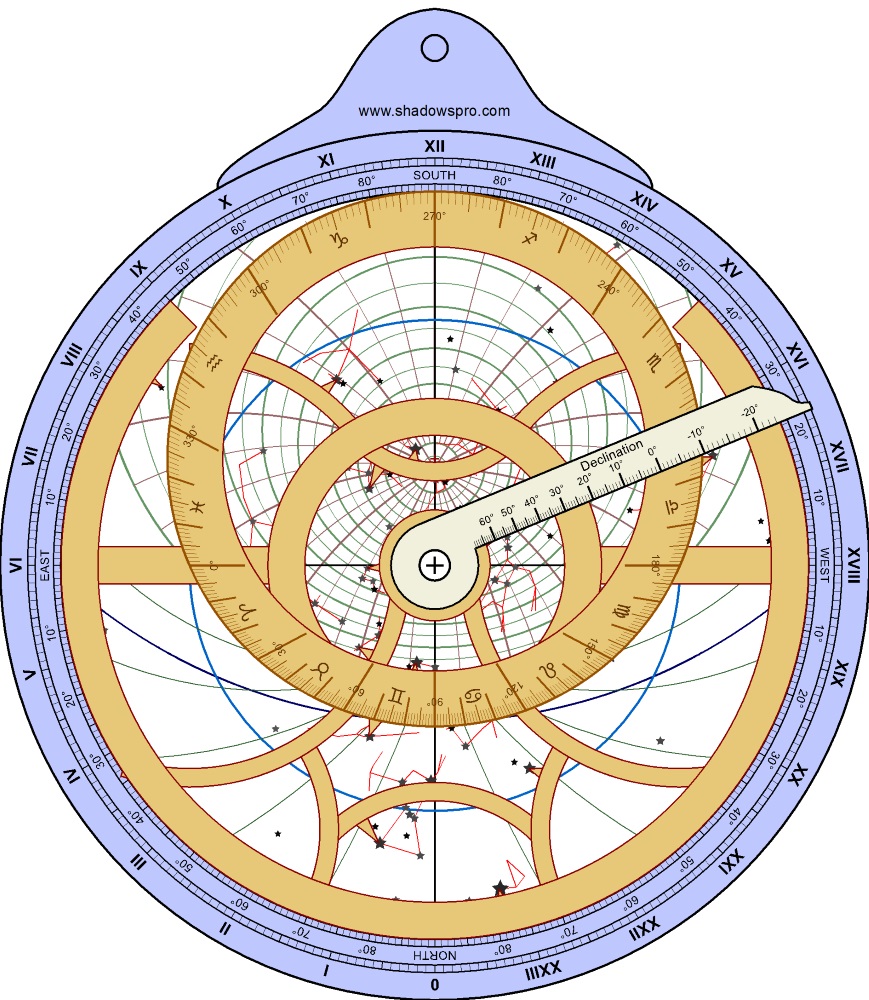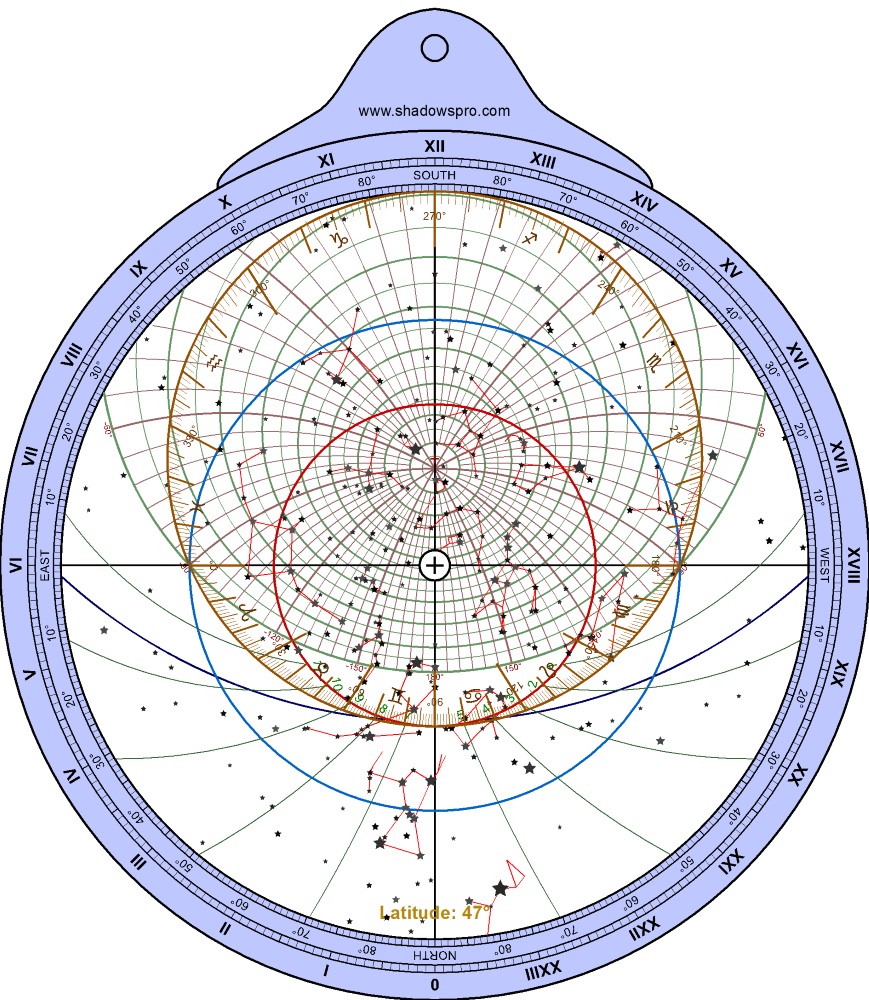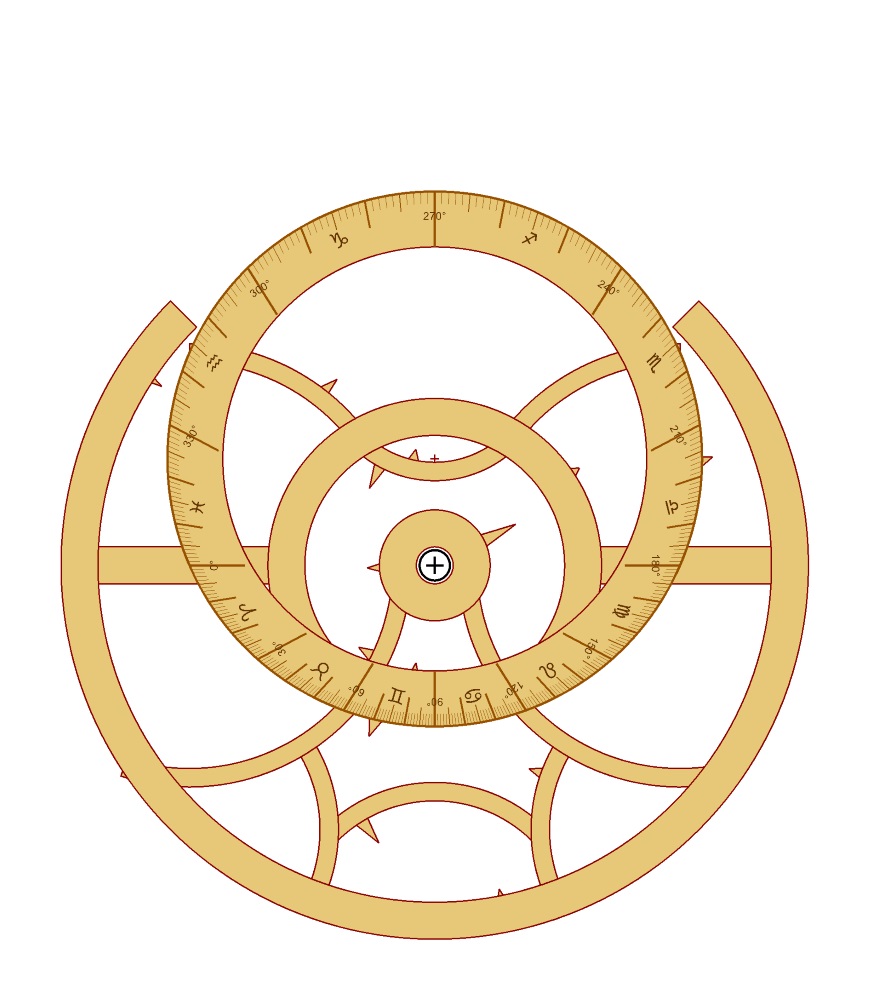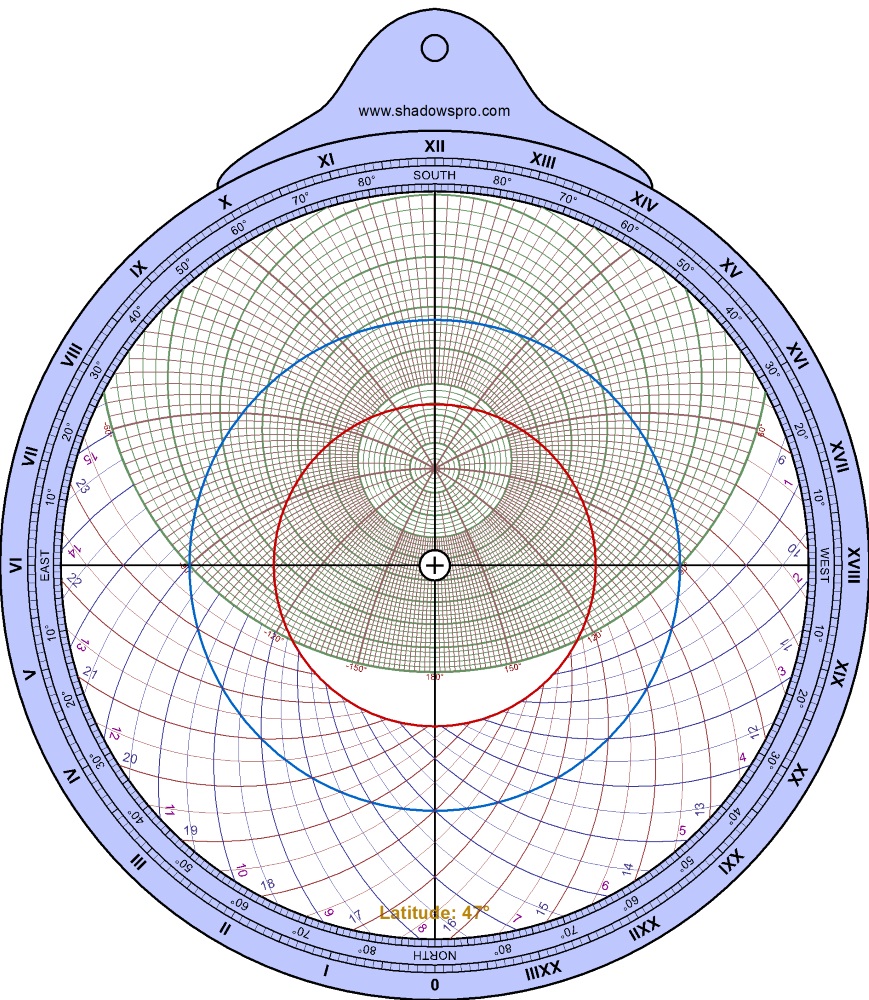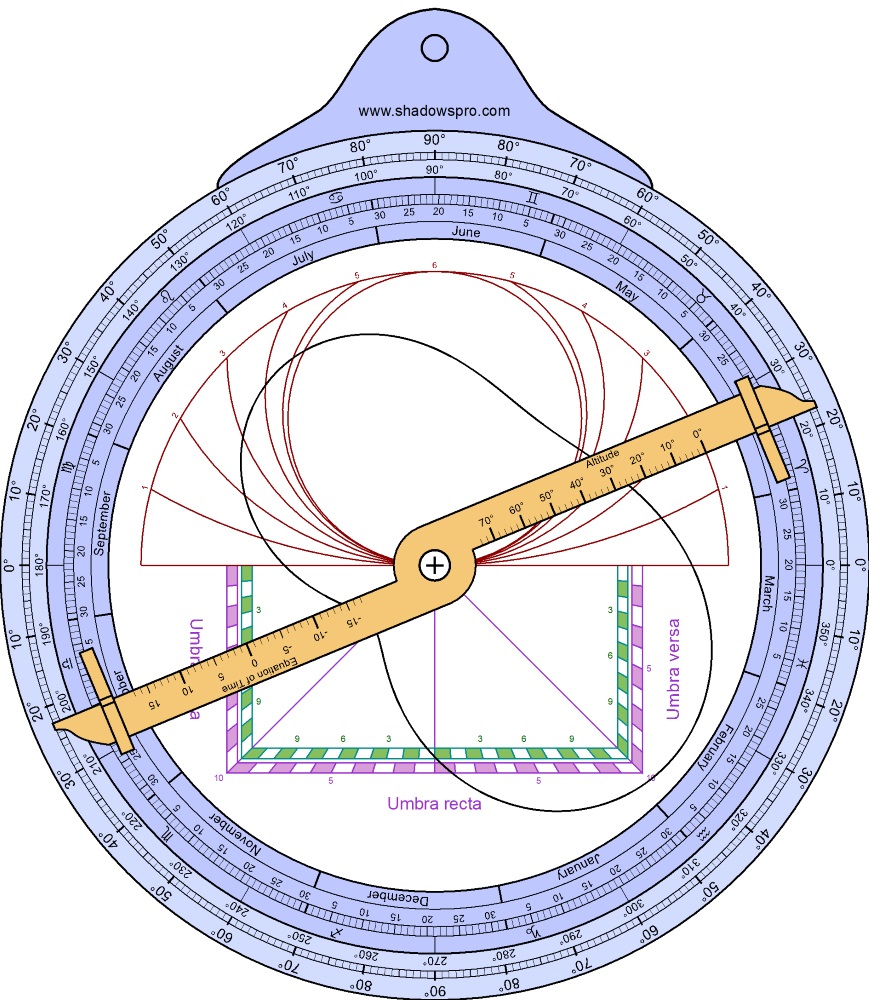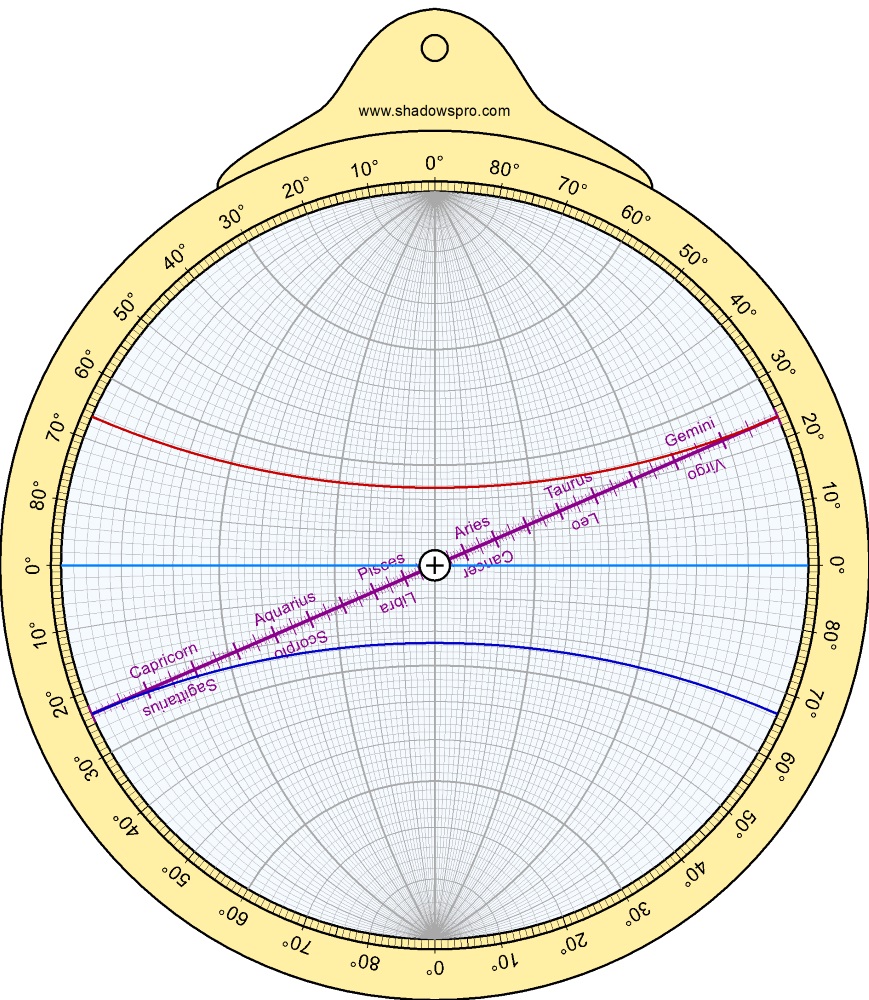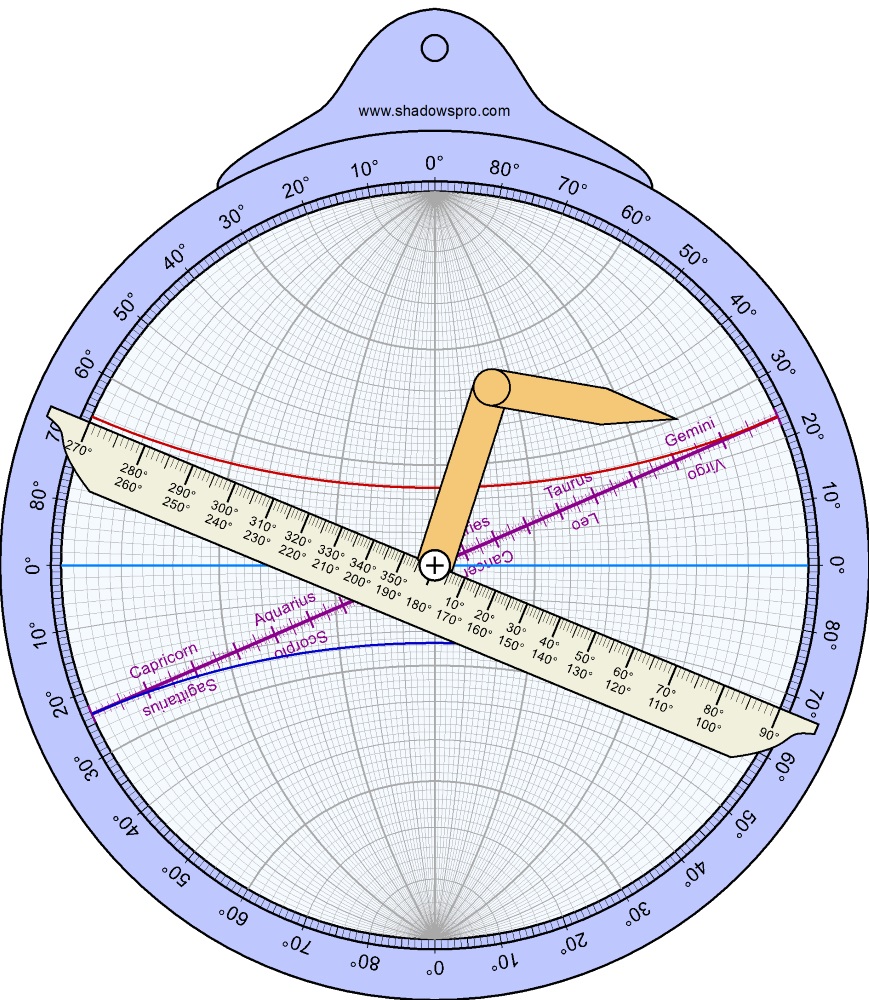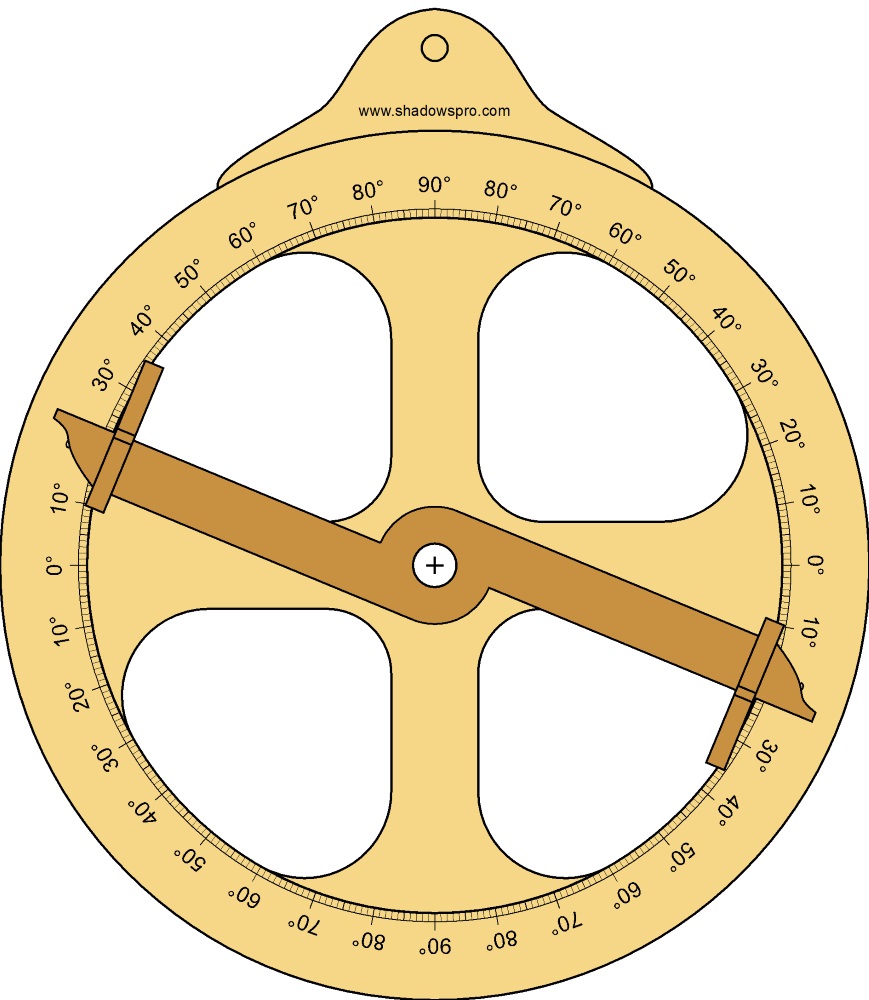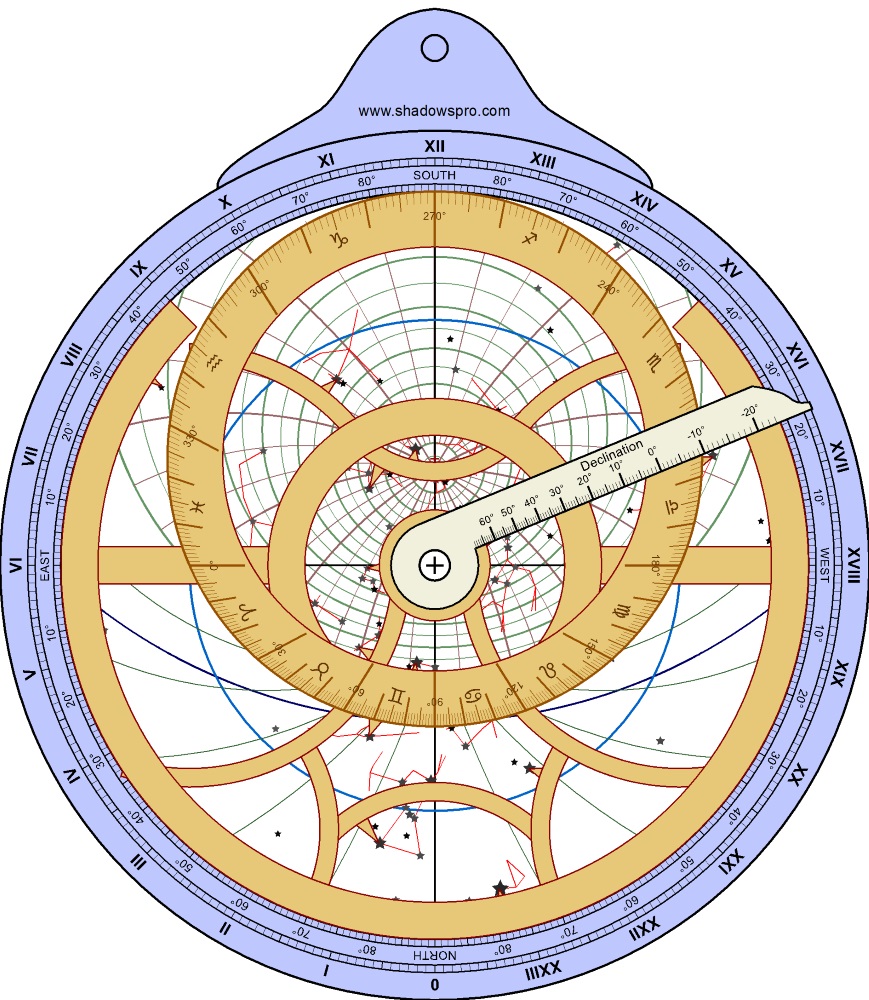 Continue with next page: Astrolabes in arts.
---